There are many options when it comes to determining which route to take to manage stormwater runoff. It is important to prevent flooding from happening. Here at Saskatoon Excavating, we build, maintain, assess, and inspect your field drain system.
We recommend a good Surface drainage system to form and mold the soil into a watershed, which carry the runoff to an organized drainage system that includes catch basins and trench drains.
We consider the topography of the land, rainfall, and soil type when planning surface drainage. While shallow ditches that follow the contour of the land can be sufficient in some cases, others may require deeper ditches or grading the land to allow for soil drainage. You can have the ditches follow a random or parallel pattern. If there is an overflow during the spring, it is a good idea to call Saskatoon Excavating to dig deeper into the ditch to facilitate the water flow and keep flooding from happening again. 
Request A Free Instant Quote
Leave No Soil Soaked and get a proper Field Drain
Surface drainage systems are waterways that are designed to drain runoff water. These systems have shallow ditches, which are dug in parallel. Understanding the purpose of each type of surface drainage system and the methods to choose them will help you decide the best route to take to your property.
Surface drainage systems are designed to prevent water from pooling or flooding on your property especially after a big Snow melt in the spring. Water that sits in stagnant for too long is more likely to be contaminated by external influences. However, improperly sloped yards, inadequate drainage systems, and excessive precipitation could lead to problems.
Did you ever notice a patch that floods frequently, but the water doesn't seem to drain? Or is it muddy and difficult for plant growth? Call us at Saskatoon Excavating!
We provide many designs for surface drainage systems. Our purpose is to make the land into watersheds. Each body of water has its own watershed. This is the place where water is "shed" or drained into larger bodies of water. 
We build the water flow so it is responsible for transferring water runoff to a drainage system. This could be a type or basin, trench drain, storm sewer, or storm sewer. An improper surface drainage system will have a negative impact on the surface, which can then cause problems with subsurface drainage. Saskatoon Excavating provides polycast trench drains that can be installed in concrete.  Polymer concrete does not absorb acids, salt, oil, and other substances. It also has drain channels that can be used to drain oil, salt, and other substances.
Type Of Surface Draining System
You can create shallow, open drains with a hand shovel. They do not go deeper than one foot. They are designed to drain water from shallow depressions. Although they can direct water to larger drains and streams, shallow drains are best suited for small areas. They are considered temporary arrangements.
Open drains of medium depth range from a foot to one meter deep. These drains are typically dug using an excavator. They are usually buried in a V-shaped trench that has a flat bottom. The gradient must be steep enough that water can flow quickly through the drain without damaging the walls or bottom.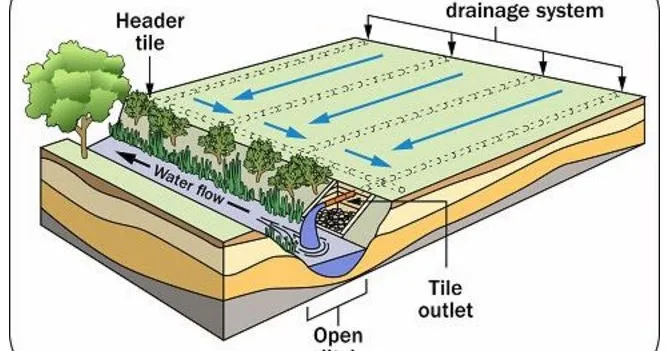 Levees are typically formed on land with a gradient. Soil is removed to form these levees along the channels' downslopes. It prevents surface runoff from increasing velocity and keeps the land from eroding. To avoid landslips, levees must follow the slope. Ideal spacing of levees should be between 30 and 50 meters if needed for large properties . 
Levee banks can be used to limit large water flows to specific areas. They are also used to control flooding along streams. As you can see, they are very flexible and have multiple application attached to its system.
Many factors that will determine which surface drainage system is the best. If it is in a rural area, you will need a natural drainage system, if it is in a densely populated area, a commercial product should be considered that can withstand traffic, chemicals, and time. 
 Saskatoon Excavating can provide more information about drainage correction and surface drainage systems. For more information, call us today. It really help avoids FOUNDATION REPAIR over time.
Saskatoon Excavating offers top-tier French drain installation services in Saskatoon, designed to address your property's drainage needs effectively. A French drain is a critical component for managing excess water and preventing potential water damage to your home or commercial property. Our skilled team of experts is well-versed in the unique soil and weather conditions of Saskatoon, ensuring that your French drain is tailored to the specific requirements of your location.
Our commitment to quality and excellence means that we use only the finest materials and the latest excavation techniques to create a reliable and efficient French drain system. By optimizing your drainage solution with Saskatoon Excavating, you can protect your property from water-related issues like basement flooding, soil erosion, and foundation damage. Our French Drain Services ensure that your French drain installation project receives the online visibility it deserves, making it easier for homeowners and businesses in Saskatoon to find the ideal solution for their drainage needs.
​
Trust Saskatoon Excavating for professional French drain installation services that enhance the functionality and value of your property while safeguarding it against water-related problems. Contact us today to discuss your French drain project, and experience the difference our expertise can make in ensuring a dry and secure environment for your Saskatoon property.
We are offer exceptional Leach Field Service. With a rich history of providing top-notch excavation and Septic System solutions, Saskatoon Excavating has earned a reputation for excellence in the industry.
Our Leach Field Service stands out as a testament to their commitment to environmental sustainability and effective wastewater management. Whether it's designing, installing, or maintaining leach fields, our company employs a team of skilled professionals who ensure that every project meets the highest standards of quality and complies with all relevant regulations. Saskatoon Excavating's dedication to innovation, coupled with their years of experience, makes them a trusted partner for anyone seeking reliable and environmentally responsible leach field services.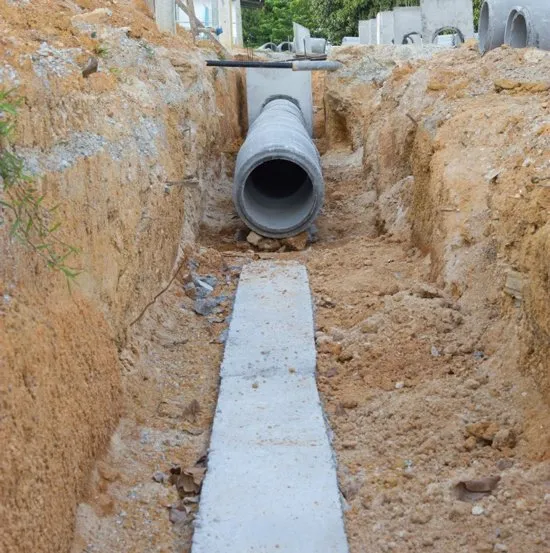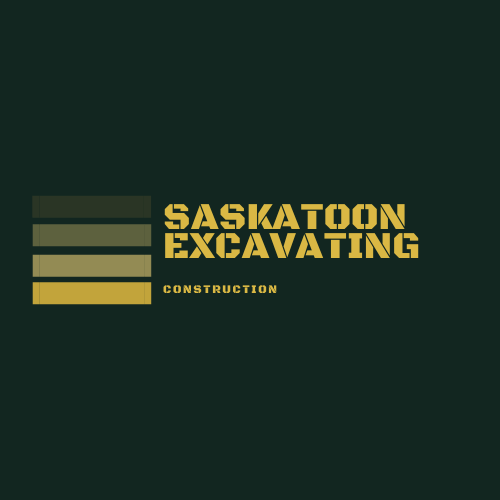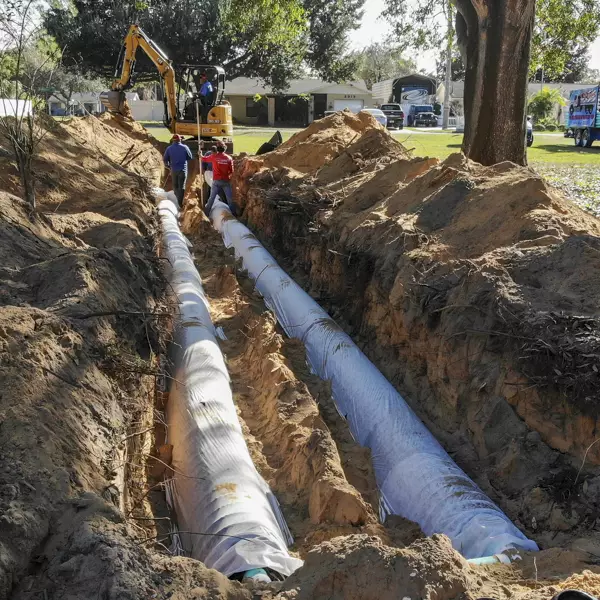 Purpose of Drainage System
A surface drainage system that is effective can handle heavy amounts of surface water after intense rainstorms. Not installing a good system overwhelm the soil's ability to absorb water and cause flooding.

To remove excess water from land, you will need to use surface drainage systems in areas with heavy rainfall and low soil percolation. There are many types of surface drainage systems, including shallow ditches and open channels, sloped banks, grassed waterways, and grassed waterways. 
Advantage of a Septic Field
It is vital in farm areas because it prevents water-related land issues and keeps crops from becoming waterlogged. A proper surface drainage system prevents topsoil being washed away. It is critical around your home, as it prevent flooding in your basement.
Because the soil is held in place by tree roots,  erosion stops at the tree line. To keep silt deposits from growing and to maintain open drains and ditches free of vegetation.
Saskatoon Excavating can provide more information about drainage correction and surface drainage systems. We are experts in foundation repairs and drainage correction, including beam and pier installation, french drainage systems and surface drainage systems. You can call us at (306)988-0987. Proper design is crucial when it comes to residential drainage systems.